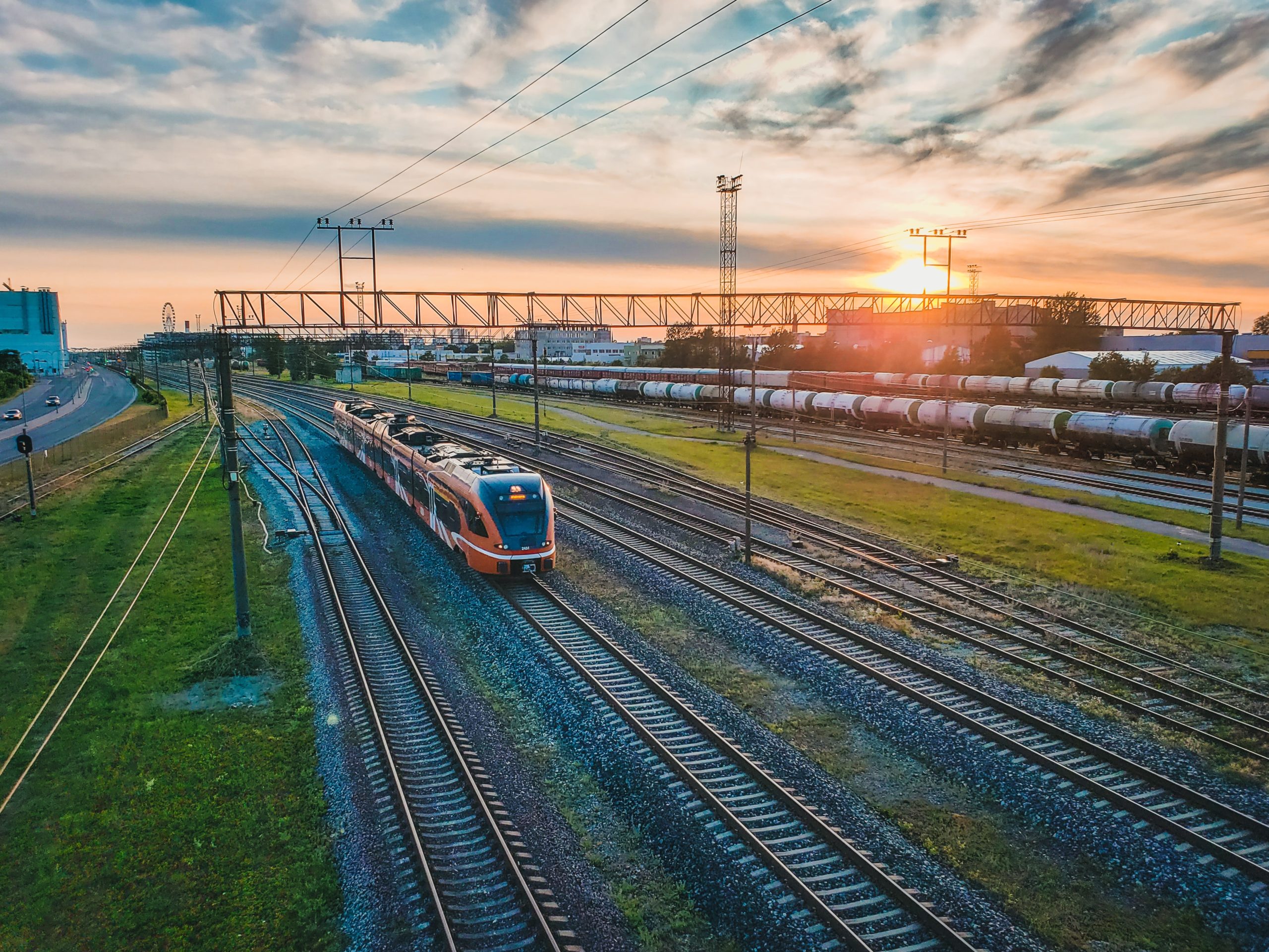 We should evaluate and develop a strategy to encourage more young people to participate in community rail.
We further urge that Community Rail Network choose a diversity and inclusion advocate to provide leadership to the larger community rail sector, in recognition of the significance we place on assisting the railway to be accessible to a broader part of the community. We also encourage train operating firms to include a diversity and inclusion component in their annual community rail conferences, as well as particular activities to promote integration. This would help to achieve the goals of improving community relations, sharing best practices, developing skills, and, most importantly, promoting and celebrating achievement in this area.
Know more about us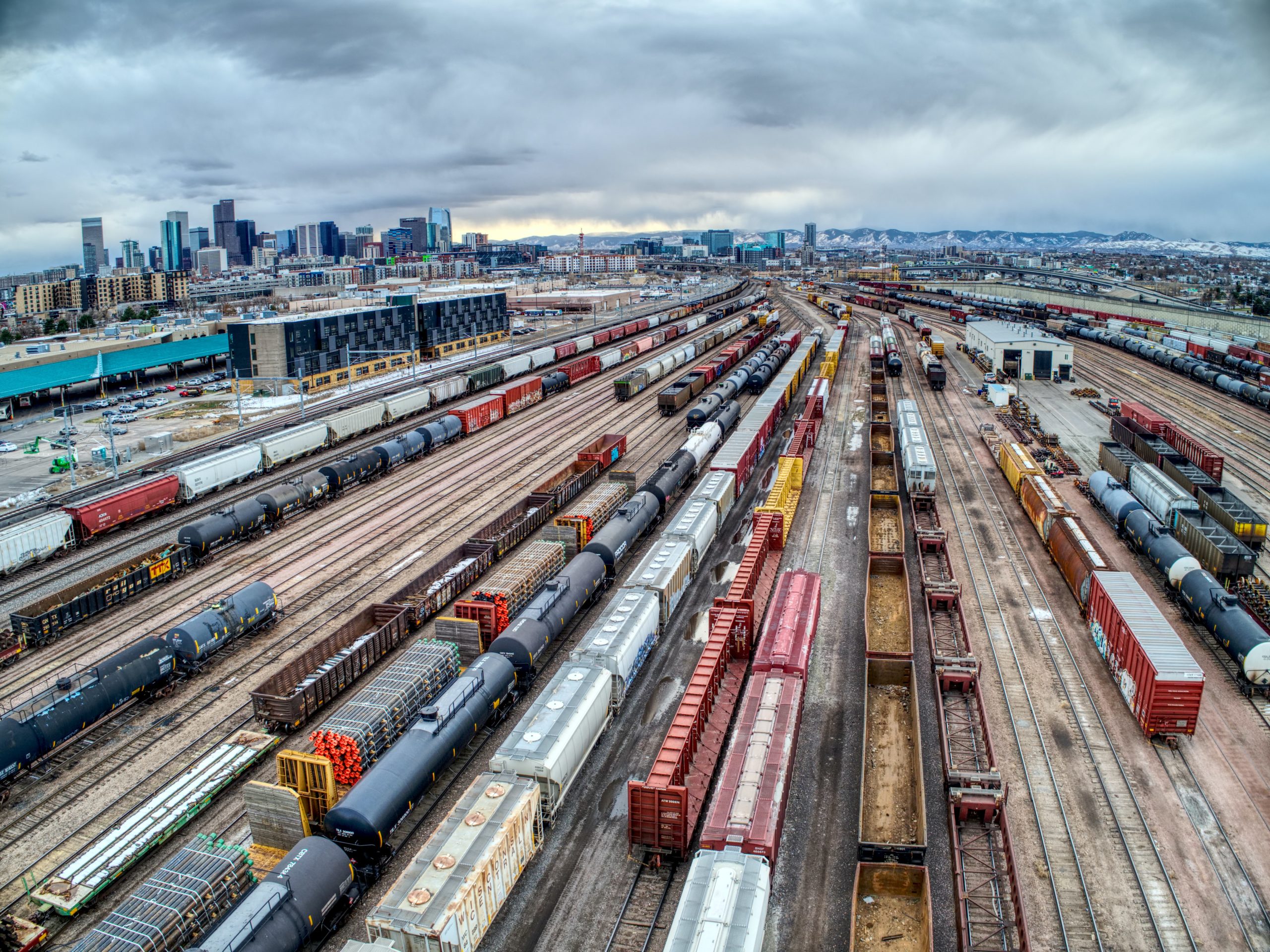 The key steps that will help you achieve the goals
The Department of Transportation, Community Rail Network, and the rail industry should give proper training and support to community rail partnerships and station adoption groups so they may approach and engage groups that are "rarely heard," as well as facilitate access to professional routes. train operators to include a diversity, inclusion, and equality goal in their annual community rail conference, and to look into how their larger diversity and inclusion initiatives could be better linked to community rail.
Read more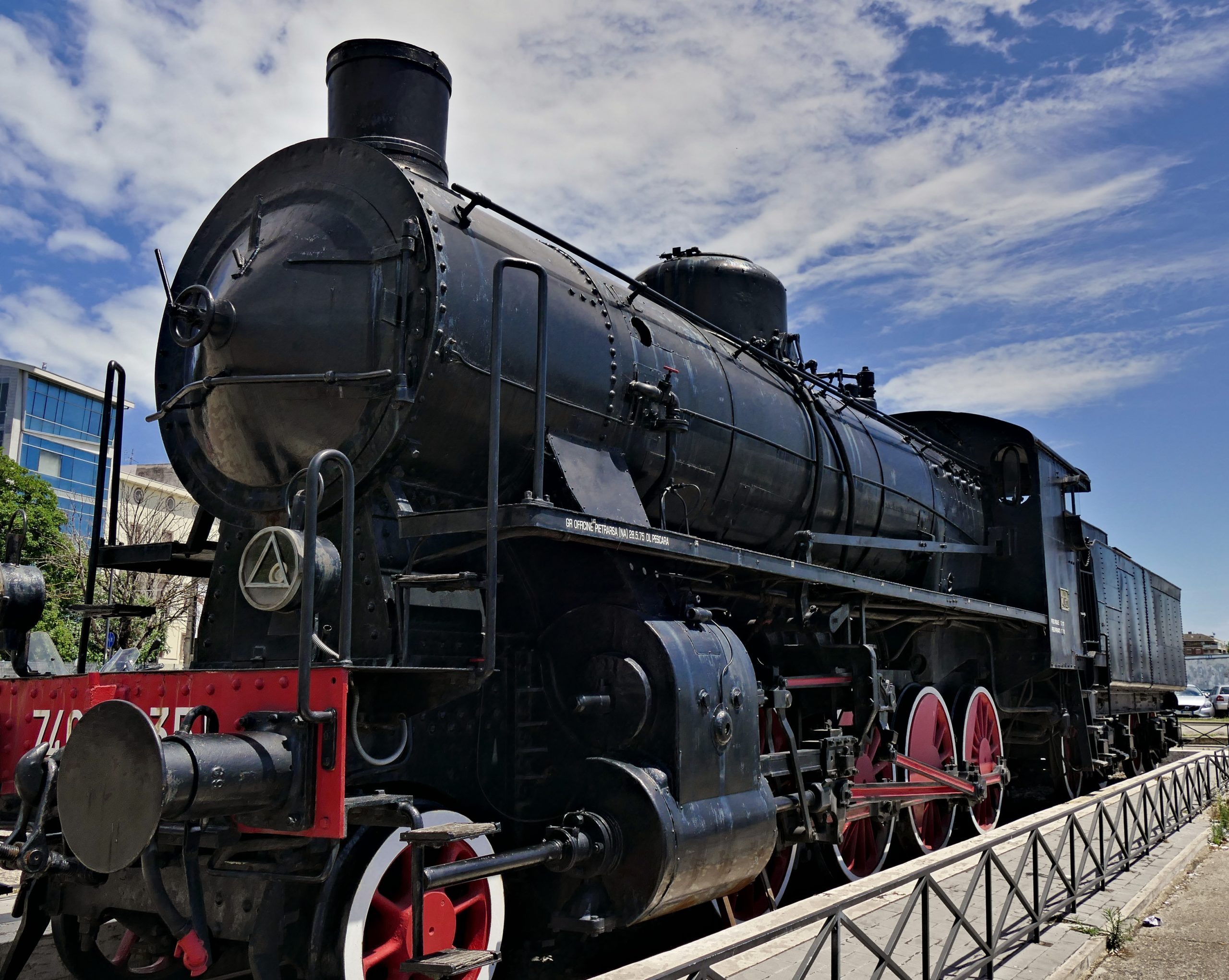 Everyone's access to trains and their faith in them
Community rail organizations can assist train operating companies and Network Rail in better understanding and addressing travel barriers. Lack of mobility or confidence in using public transportation can be a barrier to employment, education, health care, and social life for many people.
Transport companies are rapidly recognizing that planning and delivering truly
Tnclusive services is both the right thing to do and a sensible business decision.
for accessibility upgrades at stations and aboard trains
Over 13 million individuals in the UK have a disability, which can range from physical or sensory impairments to less obvious or "hidden" disorders including autism, dementia, learning problems, or anxiety, all of which can be a significant obstacle to travel.
Many community rail partnerships and station
Adoption groups have worked with the rail industry and local governments to identify and seek funds for accessibility upgrades at stations and aboard trains.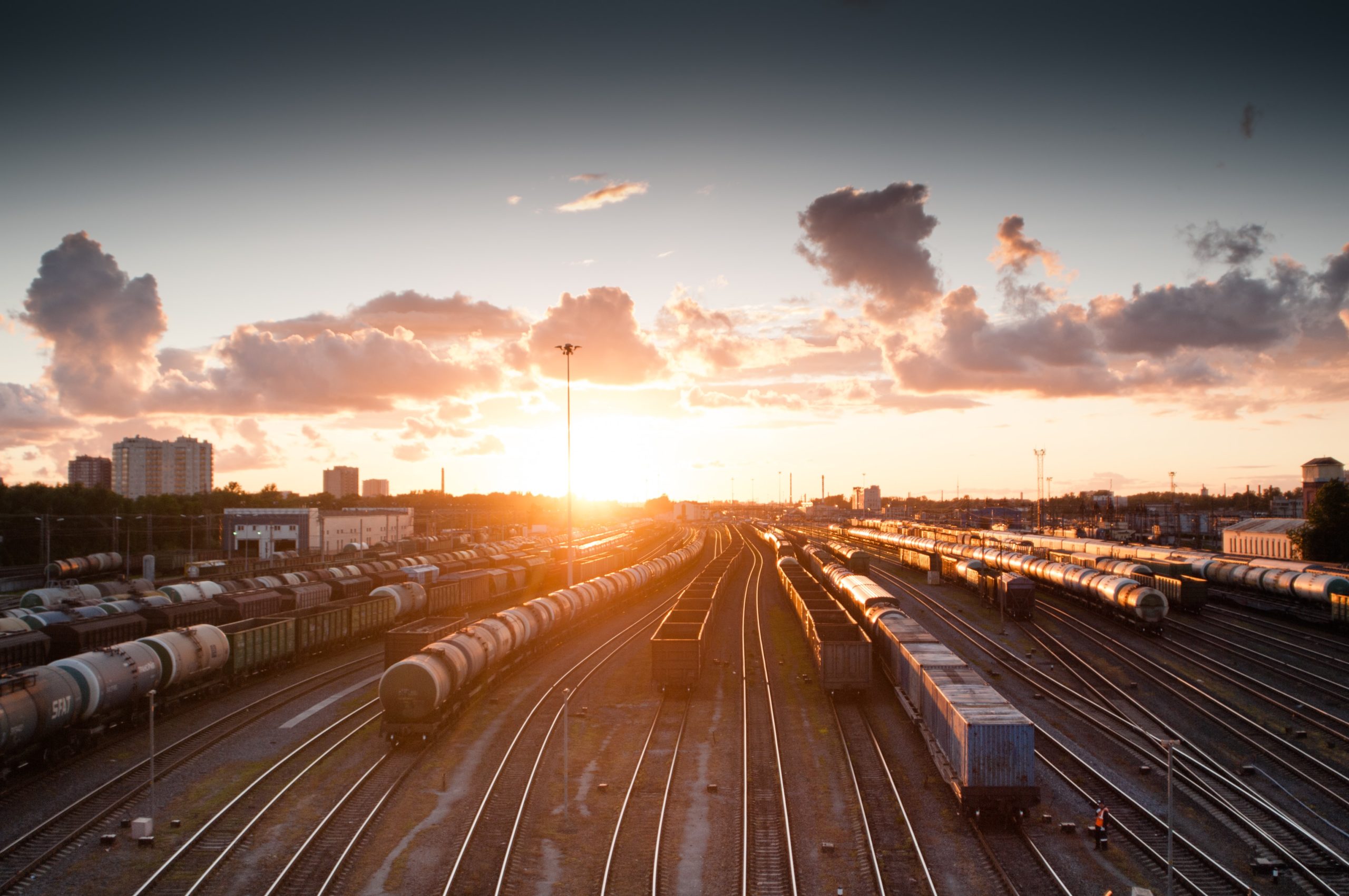 Community Rail Partnership's 'Smarter Journeys' program
As vital as being able to physically navigate stations and board trains is, social accessibility and confidence in traveling are also important. Is the service given affordable and easy to understand, and does it suit the requirements of the community? This is a critical area where community rail, with the train industry's support and adherence to the Rail Sustainable Development Principles, can help to bring rail closer to more people. Loneliness and social isolation can be addressed by "try the train" activities targeted at increasing confidence among groups with special needs.
Most community rail partnerships and station adoption groups strive to build skills,
Understanding, and confidence in rail use in addition to engaging with the rail sector to encourage physical upgrades to help physical rail accessibility. Because transportation hurdles for disadvantaged groups are made up of a variety of social, cultural, and psychological elements, this is crucial.
Ways and opportunities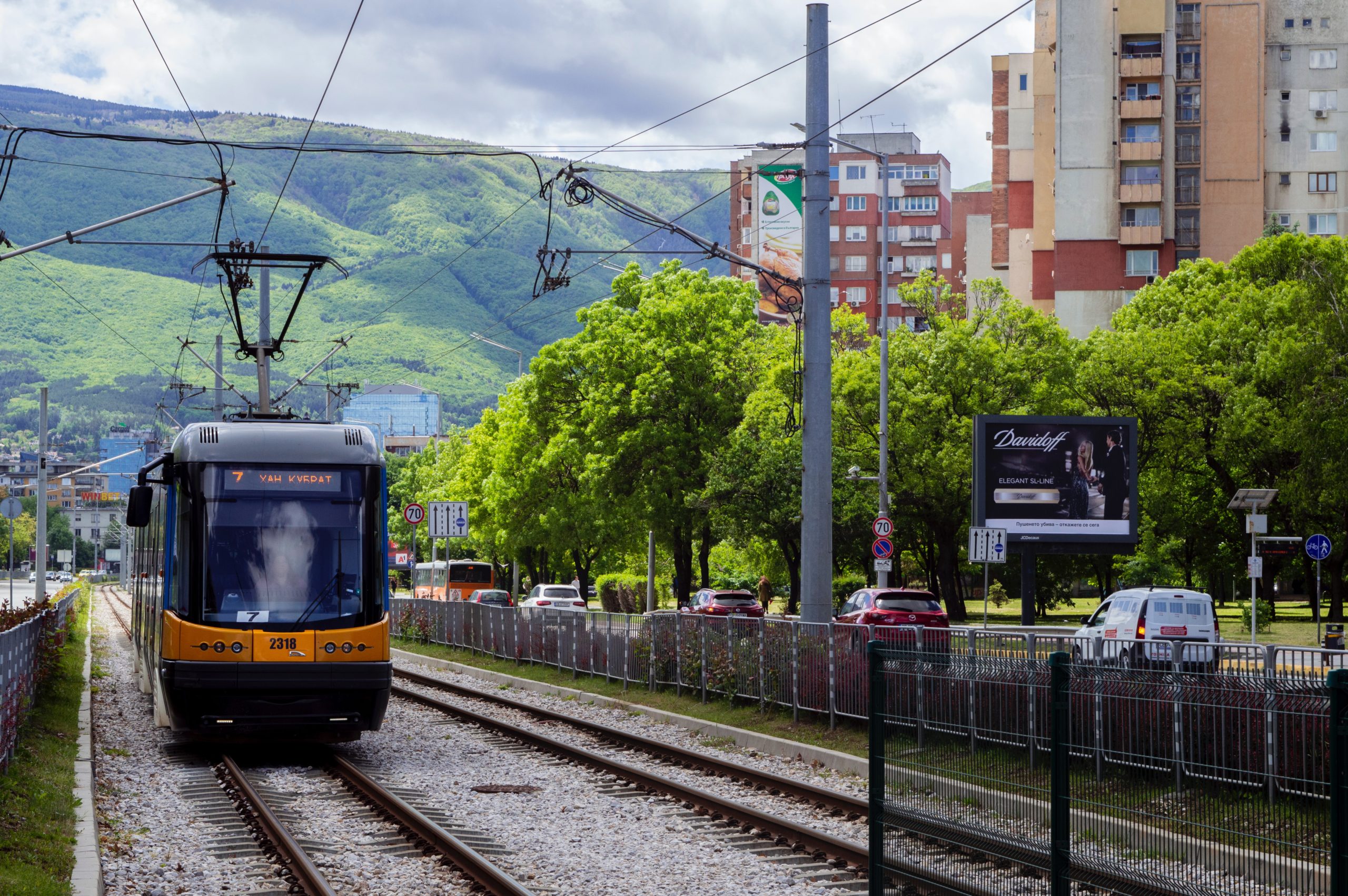 Kent Community Rail Partnership's exciting schools program, 'Smarter Travels,' aims to enable and encourage young people to take more journeys by walking, cycling, and public transportation. As they prepare for the transition to secondary school, the program aids Year 5 and 6 students by equipping them with skills that will enable them to make active and sustainable travel excursions. Pupils participate in a variety of activities throughout the year, the majority of which take place before or after school or during assembly time in order to minimize the impact on Year 6 curriculum time. A free train ride and station tour, a visit to the school by a local bike mechanic, rail safety training, and travel planning are among the activities.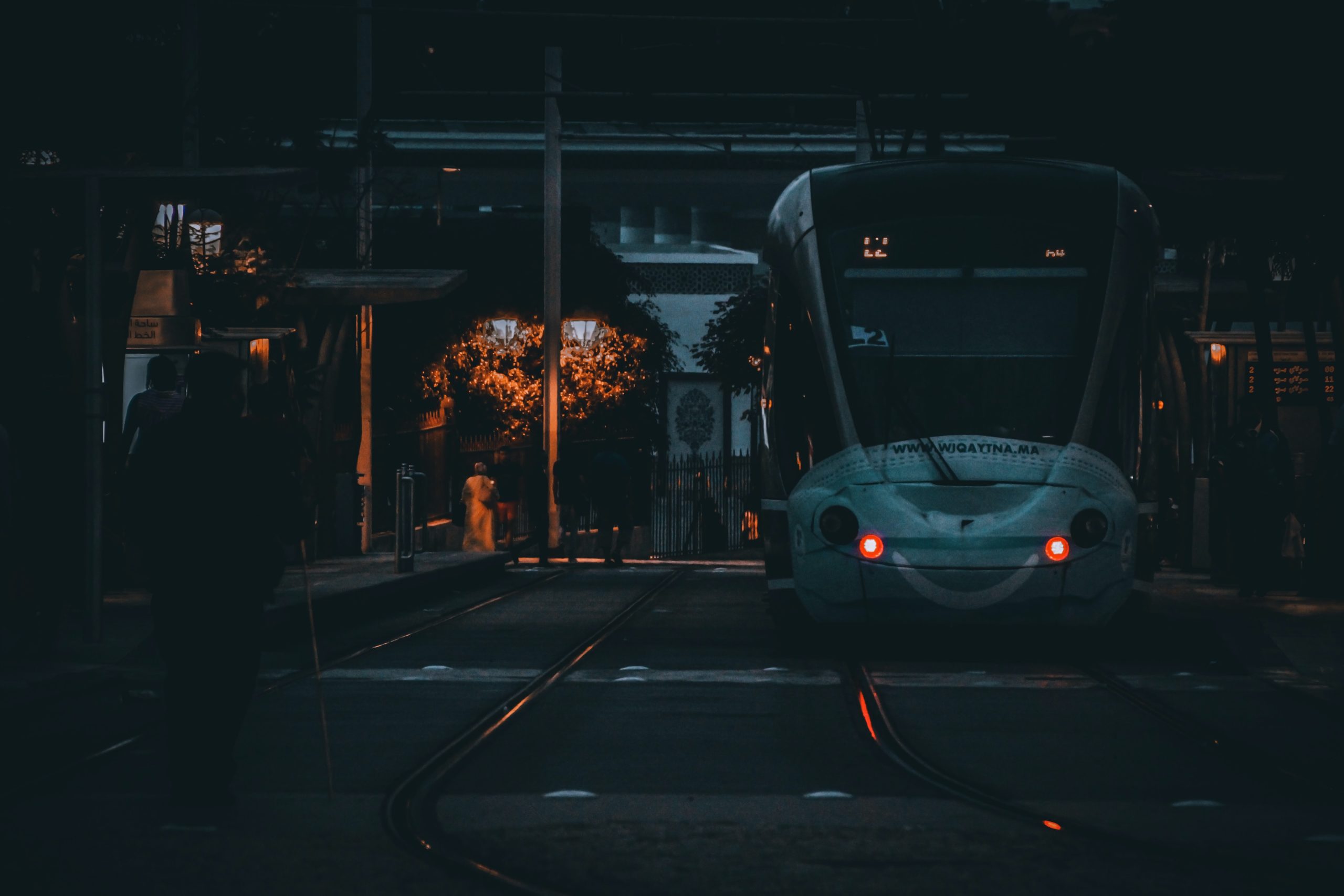 For the past three years, Kent Community Rail Partnership has been working with students from Aylesford Primary School to assist them gain confidence in their ability to travel independently and safely to secondary school. Bikeability cycle training was completed by students, and approximately 90% of them passed. They also got a visit from Cycles UK Maidstone's 'Dr Bike,' who assisted them in repairing their own bikes in preparation for their training.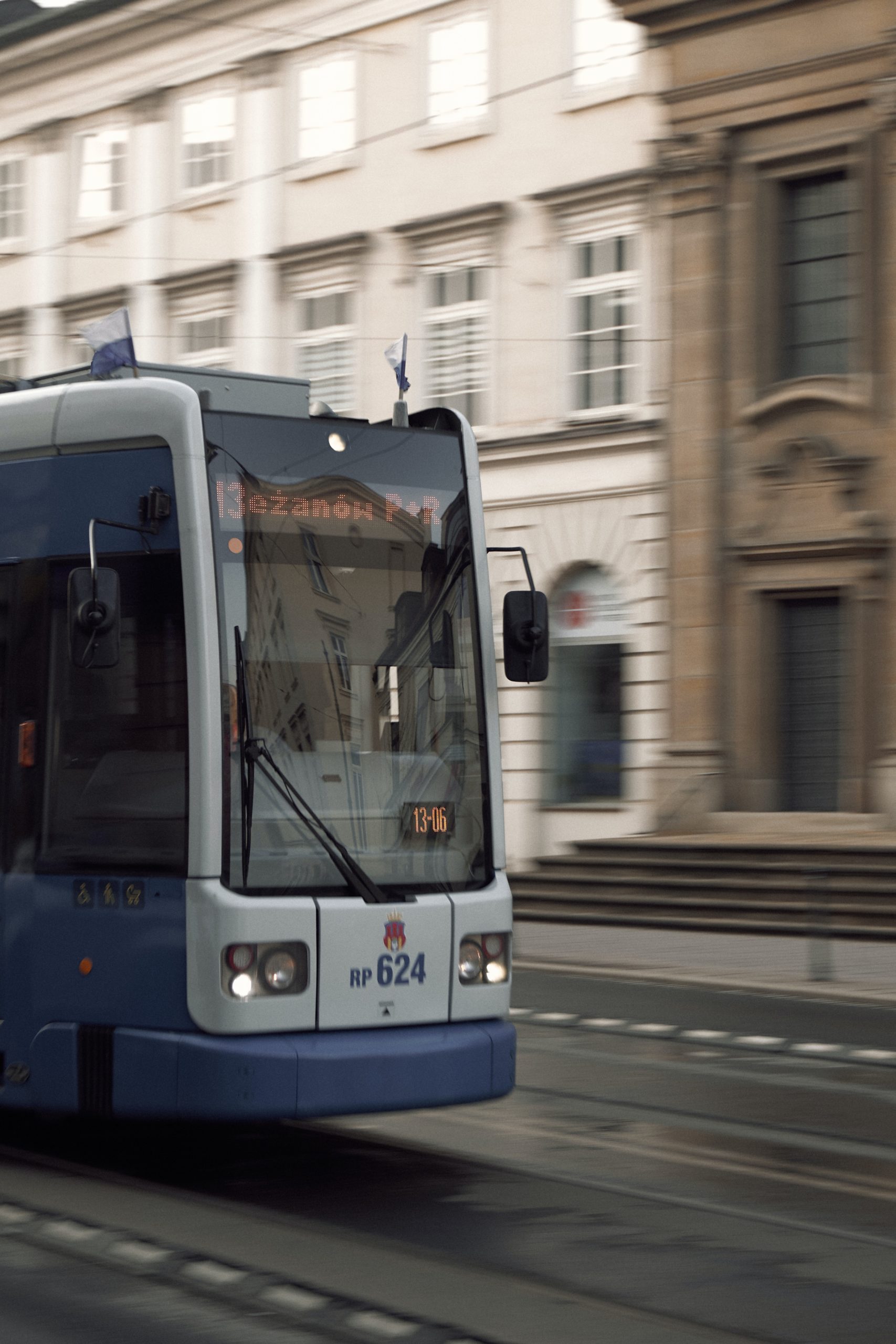 Pupils participated in Sustrans' Big Pedal Competition, a five-day cycle-to-school competition that saw approximately a third of students cycling to school, up from 4% on a typical day. Pupils also took part in the Big Street Survey, in which they surveyed their daily commute to school and provided comments to the principal on how they could enhance it, resulting in the installation of a new bike shelter.
Our Victorian buildings, rebuilt trains, and working signal boxes tell a narrative of a time when the railway was one of the main employers in the region, and we are a working museum dedicated to preserving the history of railroads in the Eastern Counties.
THE MUSEUM'S LATEST NEWS
Thomas has a day off. Important Information for the 30th and 31st of October 2021 This weekend, Thomas and Friends will be joining us for our Day Out with Thomas event! Please be informed that this event is strictly by pre-booked ticket only, and that admittance is strictly by pre-booked ticket only.
The emergence of society
The museum was founded on September 24, 1968, as the Stour Valley Railway Preservation Society. After obtaining a lease from British Rail to use the abandoned goods yard and railway infrastructure, including the station building, the SVRPS was founded in December 1969 at Chappel & Wakes Colne Station. Three months later, the first public steam day was held.
The goods shed and station buildings were promptly rebuilt, with a workshop established in the goods shed to allow for rolling stock maintenance and restoration.
The Museum's Beginnings
The East Anglian Railway Museum was renamed The Stour Valley Railway Preservation Society in 1986 to reflect its concentration on representing railway history in the Eastern Counties rather than only operating trains. In 1991, the museum was granted charitable status (Registered Charity No. 1001579), and in 1995, it was designated as a Registered Museum.
Since 2005, the museum has placed a greater emphasis on interpretation and display facilities, and a wide range of fundraising events are held each year to support the museum's activities.
locomotives powered by steam
With Henrietta coach, a John Fowler & Co 0-4-0 is utilized as a Toby the Tram Engine. Industrial steam locomotives in varying levels of repair are on display at the museum.
Built in 1936 for the Bowaters Paper Railway, outside cylinder Works No. 2542 "Jubilee" After an 18-month refit, it was reintroduced to traffic in April 2007 and is now regularly utilized on steam trains.
Percy the Small Engine was painted bright green and given some cosmetic improvements. Friends of Thomas the Tank Engine Outside cylinder Works No. 1047 "Storefield" by Andrew Barclay, manufactured in 1905.
After a rebuild, it reopened to traffic in 1999. In 2005, it was taken out of service, and a new overhaul was completed in August 2015.
ST inside No. 54 "Pen Green" cylinder, produced in 1941. 7031 (Works No.) Following conversion into a version of Thomas the Tank Engine, it entered service on March 21, 2008. The boiler was overhauled in the spring of 2017, and the ticket expires in 2027.
Currently undergoing renovations
Outside cylinder Works No. 2670 Lamport No. 3 W. G. Bagnall 0-6-0ST The building was completed in 1942. In March 2013, it arrived at the East Anglian Railway Museum from the Battlefield Line Railway. Dark green paint with red and yellow lines. This locomotive is undergoing maintenance right now. New boiler tubes and a new firebox are required for the locomotive.
"A J Hill " inside cylinder No. 7999 (BR No. 69621) "T within cylinder No. 7999 (BR No. 69621) "T inside cylinder No. 7999 (BR No Built in 1924, it was reintroduced to service in 2005 after many years of excellent service on both preserved and main line railways. The ticket for the boiler expired in April of 2015. The boiler is now being overhauled, and it will be removed from the frames in August 2020.
In the process of being overhauled or on static display
0-4-0ST outside cylinder Works No. 2039 "Jeffrey" by Peckett and Sons.
The building was completed in 1943. The sculpture is currently on exhibit outside the museum entrance, painted black with red and white lines.
Locomotives powered by diesel
A collection of industrial diesel locomotives is on display at the museum.
Operational
D72229 is the Drewry 0-4-0 War Department number.
Due to a class 04 overhaul, it is operational and available for hire from Andrew Briddon Locos. Army Green in color, this locomotive is currently a regular on shunting and passenger duties.
0-4-0 Works No. 333 "John Peel" by Andrew Barclay.
Due to the lack of an electric start, it is only used on rare occasions. Blue in color.
4220039 7 "Toby" is a work with the number 4220039.
Day out with Thomas events have been cosmetically converted to be 'Toby,' and there is even a Henrietta carriage. Along with the Number 7 Magnet, it's painted in brown and grey.
Currently undergoing restoration
No. 2029 Simplex 0-4-0.
Currently undergoing extensive restoration. Black in color.
Several diesel engines
At the museum, two Class 101 DMU cars are in use. Diesel Unit Preservation Associates Ltd owns the units. One more Class 101 unit (E51505 at Ecclesbourne Valley Railway) and two Class 108 units are owned by DUPA (E50599 at Ecclesbourne Valley Railway and M56223 at Llangollen Railway). E56358 has a BR Blue paint job with full yellow ends, whereas E51213 has a BR Blue Grey paint job with full yellow ends. The original pattern tungsten lighting has been restored to both automobiles. E56358 and E51213 were regular performers on the Marks Tey to Sudbury Line until 1993, when all 1st generation units were withdrawn in East Anglia and transferred to Manchester. They were both withdrawn from service in 2001, then stored at MOD Shoeburyness before being purchased in 2003. At Railcar50, they represented the Class 101 DMU class. The unit is primarily utilized as Daisy at Day Out With Thomas events. The Diesel Multi-Unit (DMU).
Operational DMBS No. E51213. The building was completed in 1958.
Multiple electric units
The National Railway Museum loaned British Rail Class 306 unit 017 to the museum in mid-2011 for a four-year tenure. In October of 2018, the unit was removed from the museum.
British Rail Class 317 unit 317345 donated a driving vehicle to the museum in 2021. Angel Trains, a Blur alternative rock band, contributed it. Blur gave a concert at the museum, which was also where they gave their first concert in 1988. The band performed in front of roughly 150 people in a goods shed, as it did in 1988. This was their first event since 2001, and it was also the start of their 2009 mini-tour, which included headlining at Glastonbury and delivering two shows in Hyde Park. In November 2009, the PRS for Music Heritage Award put a plaque on the East Anglian Railway Museum in honor of Blur and the site of their first live performance.
East Anglian Railway Museum's Festive Day Out With Thomas
All aboard for a Festive Thomas Day Out!
Peep, peep, peep! At The East Anglian Railway Museum, join Thomas and Friends for a day of seasonal family fun.
Take a journey behind Thomas, say hello to Sodor Station Sweepers Rusty and Dusty, and meet The Fat Controller.
There's also a lot more to appreciate, such as:
• Take unlimited rides behind Thomas, Percy, and Daisy • Meet Toby and Henrietta • See re-enactments of classic Thomas stories with Thomas, Rusty & Dusty, and The Fat Controller • View the Rusty & Dusty Show • Participate in other Thomas & Friends-themed activities What is the duration of Thomas' ride?
Unlimited Rides for a third of a mile.
Is it true that the Thomas rides are unlimited?
Hours of operation
Open from 10:00 a.m. to 16:30 p.m.
Parking
Parking is free for 200 automobiles.
Address
Gullane (Thomas) Limited, Chappel & Wakes Colne Station Day Out With ThomasTM 2021 Gullane (Thomas) Limited, Chappel & Wakes Colne Station Day Out With ThomasTM 2021 Gullane (Thomas) Limited, G
Please enter a promotion code if you have one:
Business Environment (SIC)
47610 – Book retailing in specialized outlets
58110 – Publishing of books
91020 – Museums and related activities Please let us know what you think about this service. (This link will open in a new window)
Time to return
The number of people who have a railcard 1 is as follows:
The number of persons that have a railcard 2 is as follows:
Number of railcard holders 3:
Discount or Railcard
The number of people who have a railcard 1 is as follows:
The number of persons that have a railcard 2 is as follows:
Number of railcard holders 3:
Only Standard has a wheelchair accessible area. Getting Closer Closer Enter the name of the station
The East Anglian Railway Museum is located in the county of East Anglia.
Returning to the listings The East Anglian Railway Museum, located next to the spectacular Chappel Viaduct in the lovely Essex countryside, provides a fascinating insight into the history of trains in East Anglia. Get up close and personal with our collection of steam engines, diesel locomotives, and vintage carriages by immersing yourself in the atmospheric Victorian station buildings, operating the working signal boxes, and getting up close and personal with our collection of steam engines, diesel locomotives, and vintage carriages. The Chappel Station Café is open every day and is housed in a wonderfully restored historic railway carriage.
Museum Day 2019 Prices:
£7.00 for adults
£4.00 for children aged 5 to 15.
FREE for children under the age of four.
If you book online, you will receive a 10% discount.
Safely enjoy your day out:
Your 2FOR1 entry tickets must be reserved in advance via the attraction's page under "Online Booking." Leaflets and paper vouchers are not available at this time in order to reduce contact.
Unless you are exempt, you must hide your face while traveling by rail.
Make careful to travel during quieter periods and always check our website or app for the most up-to-date travel information before you go.
Please be advised that if an attraction does not provide 'Online Booking,' it is currently unavailable on 2FOR1.We're working with attractions to get them back on track when the time comes.
Purchase rail tickets
Station with the closest proximity
Colne, Chappel & Wakes
Conditions of Sale
To redeem the voucher, you must show a valid Greater Anglia rail ticket as proof of train travel.
Photocopies will not be allowed.
Acceptance is contingent on the establishment's terms and conditions and availability.
Details are subject to change without notice and are accurate at the time of publication.
Offers are subject to change without notice.
It is not possible to exchange or sell a voucher. 0. 0001p voucher sale
This deal cannot be combined with any other.
Opening Hours
Tuesday, September 7th, 17:00-23:00
Wednesday, September 8th, 11:00 a.m. until 23:00 p.m.
Thursday, September 9th, 11:00 a.m. until 23:00 p.m.
CAMRA & the East Anglian Railway Museum in 2021
My Scheduler
Click to add an item to your Itinerary basket to start creating your own itinerary.
Have you previously saved an itinerary?
About
The East Anglian Railway Museum has been bringing visitors of all ages back in time to learn about the region's trains for over 50 years. The site spans over ten acres, and visitors can tour our Victorian station, goods shed, and signal boxes to learn about the history of passenger and freight transportation.
There is something for everyone with exhibitions of steam and diesel locomotives, vintage carriages, and wagons. With a variety of tiny artefacts on display, our heritage center takes a look behind the scenes of railroad operations.
Volunteers restore the engines and rolling stock in a working restoration shed.
A railway-themed Children's Playground, a Picnic Area, and an ex-London bus turned into a Children's Play Bus are all part of the Museum.
Every day the museum is open*, the award-winning Platform 2 Café will be open, providing wonderful handcrafted cakes, afternoon teas, lunches, and great coffee!
Weddings, parties, conferences, and other events, as well as training rooms, are all available for lease.
.
Innovating together with the rail industry
Many community rail partnerships have been creative in raising awareness of their local railways and collaborating with local planners to secure planning obligations (such as Section 106 agreements [footnote 3] and community infrastructure levies) to secure the funding needed to improve their railways.Museum Society (Heaton Park Tramway).
The Queen's Award for Voluntary Service is given to the Manchester Transport Museum Society (Heaton Park Tramway).
The Manchester Transport Museum Society, a group of volunteers located in Heaton Park, Manchester, has been awarded The Queen's Award for Voluntary Service, the highest honor bestowed to a voluntary organization in the United Kingdom. This year, the Manchester Transport Museum Society is one of 241 charities, social enterprises, and volunteer organizations to receive the prestigious honor. Year after year, the number of submissions continues to rise, demonstrating that the voluntary sector is prospering and full of new ideas to improve the lives of those around them. The Queen's Award for Voluntary Service honors volunteer groups who go above and beyond to help their communities. It was built to commemorate the Queen's Golden Jubilee in 2002.